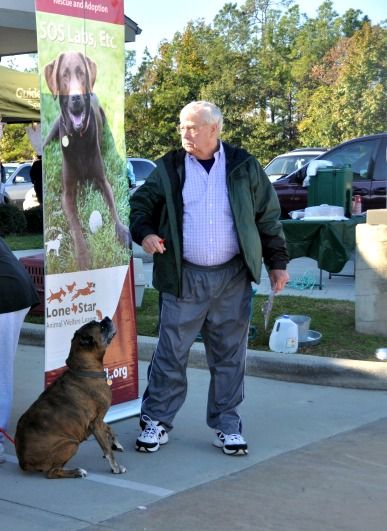 Bill Robinson
It is with great sadness that I am sending you news of Bill Robinson's passing . I heard from Kris D this afternoon that he went into the hospital for some tests yesterday , was staying the night and unexpectedly died during the evening.He was an avid supporter and volunteer of LSAWL and also a great volunteer for The Friendship Center. Bill was a straight shooter type of guy. I first "met" him through a phone call in which he inquired about helping us through a dance being held by his 60 plus Dance Club fundraiser . Their club donated $1900 ( each) to LSAWL and Tiny Paws Rescue through that effort alone. His interest and dedication for our missions was demonstrated through his volunteering at many of our Pet Health Fairs . Even with bad knees Bill still volunteered at our recent Mutts & Putts Golf Tournament.
He was a huge help at these events. Montgomery County has lost a wonderful caring soul with the loss of Bill Robinson.
Bill , God bless you !!! On behalf of LSAWL and many other volunteers , we thank you for your big heart for the animals of our area and for helping so many folks who benefited from your support in their time of need.