**PLEASE NOTE WE ARE CURRENTLY CLOSED FOR INTAKE OF NEW DOGS INTO OUR PROGRAM**
We specialize in labrador retriever rescue and adoption in Texas.
We are dedicated to making positive change for animals in the state of Texas. The Lone Star Animal Welfare League is a tax deductible 501 (c) (3) non-profit organization.
Our Mission
The Lone Star Animal Welfare League was founded in 2004. It is a 501 (c) (3) organization with the mission of "Bettering the Lives of our Best Friends." Our goals serve to promote not only better, healthier lives for the pets in our community but promote a better existence for the homeless animals who are in great need of our assistance and advocacy.
Our Goals
Raise SPAY/NEUTER awareness through distribution of educational materials. Sponsor discounted and free spay/neuter vouchers to those in need of assistance. To date : 3500 families received aid.
Save Labrador Retrievers and Lab Mixes from euthanasia through our LSAWL Lab Match program. To date: 3000 rescued and adopted .
Lend aid to our local shelter.
Promote safe off leash environment for socialization and encourage responsible pet ownership practices in our community.
Partner with The Woodlands Township Parks and Recreation to establish an educated dog friendly community.
Featured Labs for Adoption
Please visit the adopt a lab page if you are interested in adopting one of our dogs.
Featured Events
Please join us at our upcoming future events!
To see additional information, please visit our Events page by selecting "Events" at the top of this page. You can also see pictures from prior events by selecting "Previous Event Photos" under our Events tab.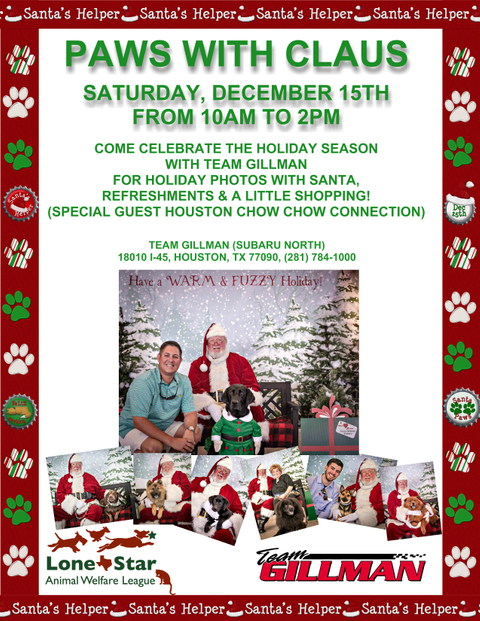 December 15, 2018 10am - December 15, 2018 2pm
COME CELEBRATE THE HOLIDAY SEASON
WITH TEAM GILLMAN FOR HOLIDAY PHOTOS WITH SANTA, REFRESHMENTS & A LITTLE SHOPPING!
(SPECIAL GUEST HOUSTON CHOW CHOW CONNECTION)
more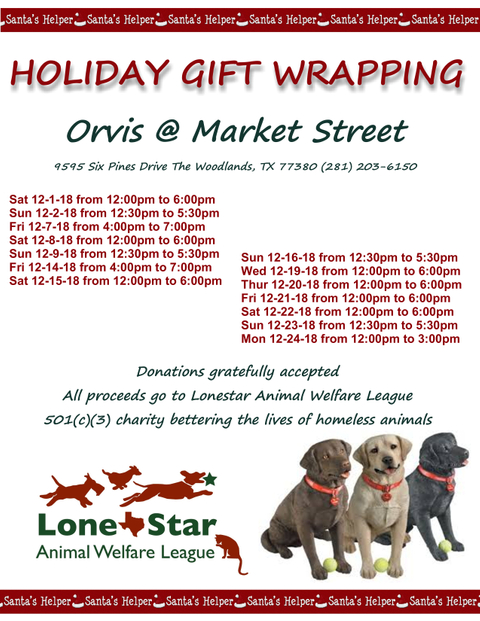 December 1, 2018
See attached for dates & times!
more
Bissell Partners for Pets Program
Bissell believes in pet adoption and are committed to helping the animal welfare organizations that serve our nation's homeless pets through the Partners for Pets program.
Click Here to find out more!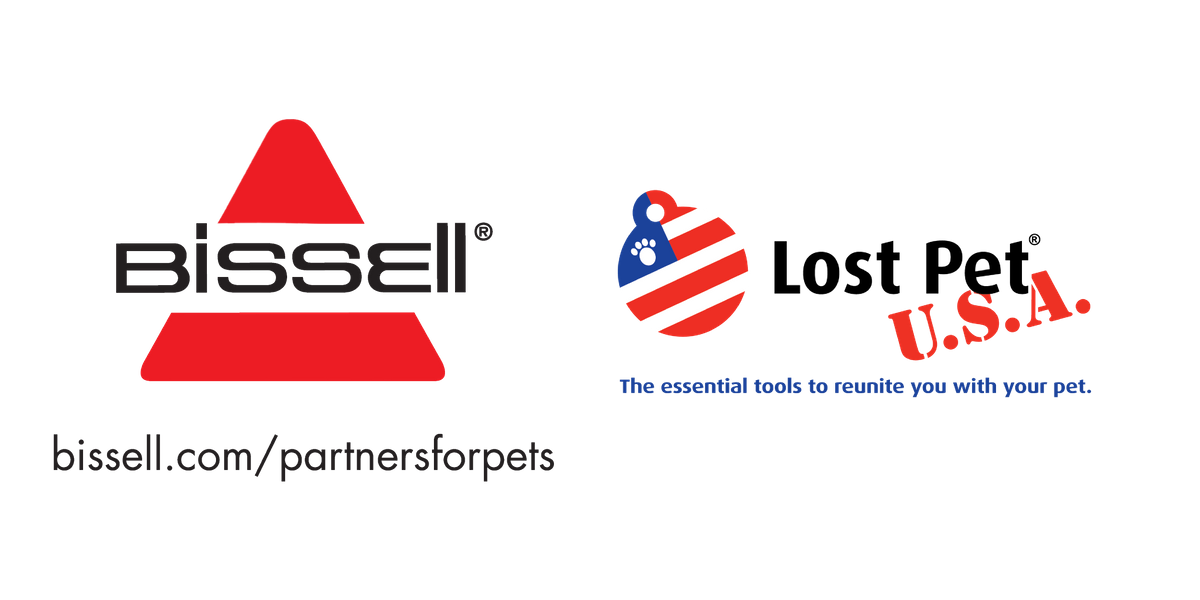 The Board of LSAWL
President: Laura McConnell
Vice-President: Krissey Vlantes-Anderson
Secretary: Sue Burley
Members at large: Chuck McConnell, Connie Eshelman, Carol Black, Larry Foussadier, Lisa Arvizu, Eva Morgan