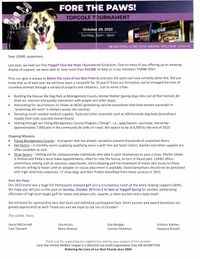 Fore The Paws Fundraising Event
Sunday October 29th, 2p-5p @ Top Golf Spring
For additional information, please visit our Events page.
Coloring Pages
LSAWL Educational Coloring Book is used to demonstrate the importance of animal (pet) care. Please share with the children in your life these fun and informative pages.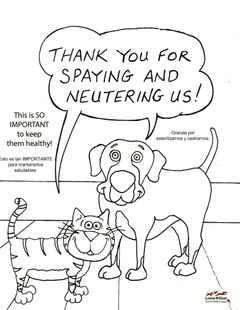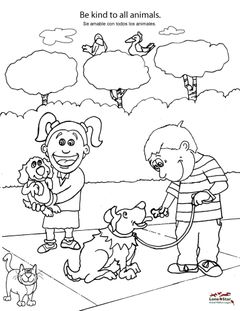 Our Mission
Lone Star Animal Welfare League formerly The Woodlands Dog Park Club ( IRS ) evolved into more than just a group of volunteers who advocated for dog parks being established in The Woodlands. The Woodlands Dog Park Club DBA Lone Star Animal Welfare League was founded in 2004. We are a 501c3 organization with the mission of " Bettering the Lives of our Best Friends." Our goals serve to promote happier and healthier lives not only for the pets in our community but also to create a better existence for homeless animals who are in great need of our assistance and our advocacy. Our contributions have exceeded $1,500,000 to our various missions.
Our Goals
FIXING MONTGOMERY COUNTY (FMC) is our primary mission. We assist our community with low cost spay/neuter options. The program is heavily subsidized by our group and in turn, by many our supporters. The goal of FMC is to lessen the flow of unwanted puppies and kittens to our local shelters.
Saving Labrador Retrievers and Lab Mixes from euthanasia via our rescue/adopt program.
Holding FREE microchipping events to help LOST pets find their way home quicker.
Educating the community through our social network sites and by distributing our Responsible Pet Care Coloring book.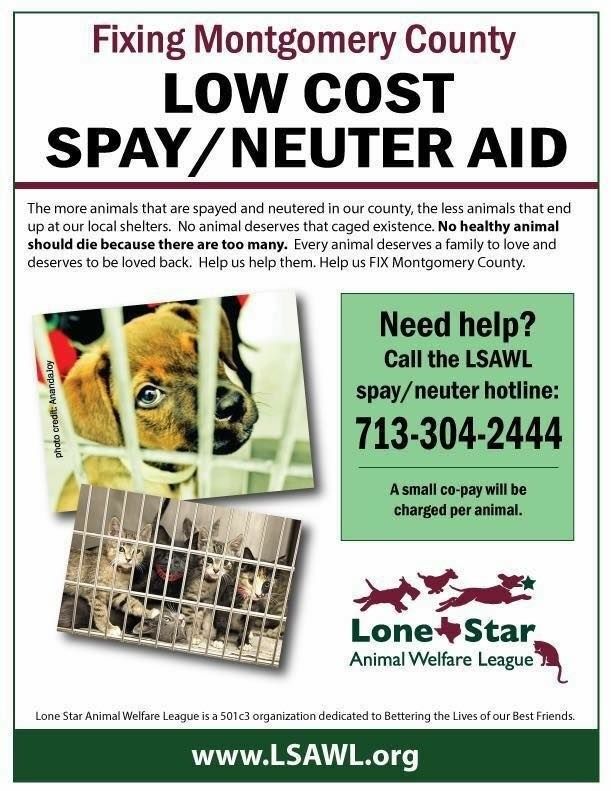 Since starting as a non-profit we have subsidized the spay/neuter of over 5000 dogs/cats and vaccinated more than 4200 through our Fixing Montgomery County Program. We have microchipped over 2000 pets via our own events and those sponsored by us at local shelters.
Our Board
President: Laura McConnell
Vice-President: Eva Morgan
Treasurer: Lisa Arvizu
Members at large: Chuck McConnell, Krissey Vlantes-Anderson, Connie Eshelman, Tara Tennant, Maris Aguirre Watson
Donations can also be mailed to:
Lone Star Animal Welfare League (LSAWL)
PO Box 130175
The Woodlands, TX 77393