Tessa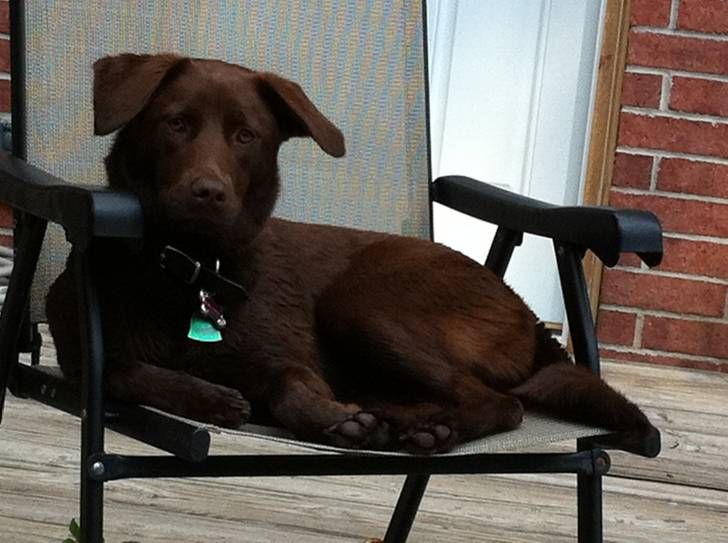 Hi Laura, happy to help another puppy!
Tessa, who is now known as Mrs Jones, is a wonderful dog. She came to us in May 2011 and from day 1 it seems like she had been there forever. She is always happy, and very very friendly. She loves to play with every dog or person she meets and when we take her to the dog park she gets all the other dogs to play with her.
Mrs Jones shares our house with 7 cats and they get along great. When one of our cats had kittens she watched over those babies and is the gentlest dog I have ever seen with cats. They can sleep in her bed or eat her food, she doesn't care. Although in return she eats their food....who can blame her.
Her favorite thing is to take a dive in the pool after a long walk or playtime at the park and splatters around in the water with her toys. Then she will dry herself by running around the yard like an idiot until she she is tired and takes a nap in the sun outside.
My husband often says that as soon as he noticed I saw her picture at the " bark in the park" event, he knew we would take her home. Sometimes looks can be deceiving, and all puppies look cute, but in this case the picture didn't lie; Mrs Jones is the sweetest, friendliest dog you can imagine and we love her to pieces.
We'll keep our eyes open for other new homes for these great dogs. Good luck with SOS!
Arda