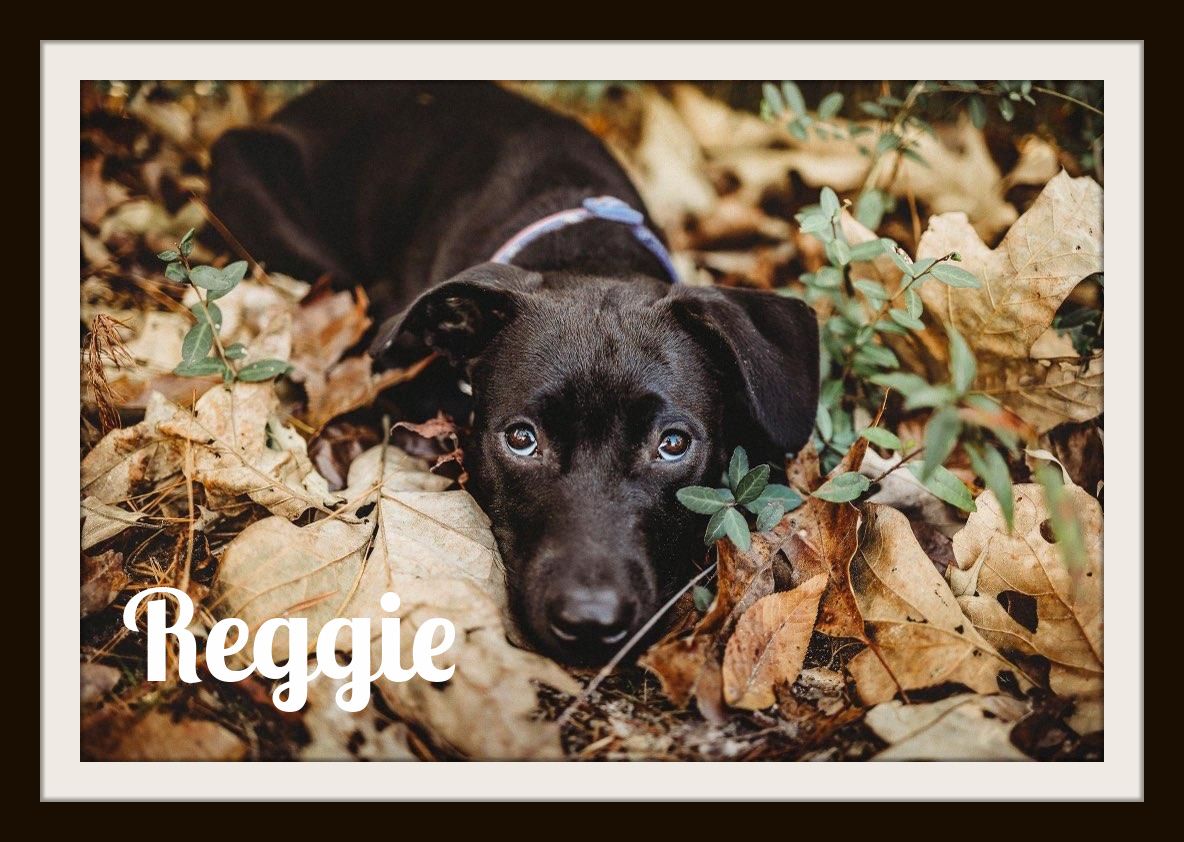 Reggie
UPDATE
Sweet Reggie hung out at our Microchipping event yesterday at Hollywood Feed . He's learning to trust more people but we have decided that an adult family or one with older kids might be best for him . He needs time to get to know you and then he'll be your best friend . We don't know the specifics about his history , other than being a found pup at a gas station in Mission , Texas but he seems to be more worried about younger children. If you're willing to give him the time to realize you're trustworthy and safe , he's a fabulous , affectionate buddy . Housetrained , crate trained … adores his canine buddies ! 6 months . 24 lbs . Cute as can be .Lmaclonestar@gmail.com
--------------------------------------------------------
Ready to fall in LOVE? Meet Reggie, a sweet 5 month old labbie mix that tips the scales at 19 lbs. This pocket lab is crate trained and housebroken. He snoozes quietly all night in his crate and gets along fabulously with his furry friends. He loves to play fetch and tug of war plus wrestle with other pups. This cutie is a quick learner and already walks well on leash plus knows basic commands. Reg is very respectful of other pups and plays well with others.
Reggie was found as a stray in south Texas and has quickly adapted to become a sweet family dog. He would do best with another friendly, confident dog to show him the ropes. He can be a little shy when meeting new people but warms up and is quickly learning that humans mean treats and love.
Reggie has had two DHPPS , Rabies , Bordetella and is scheduled for neuter on Oct 7 .
Contact lmaclonestar@gmail.com for more information and an application .
Vet check and home visit is required .