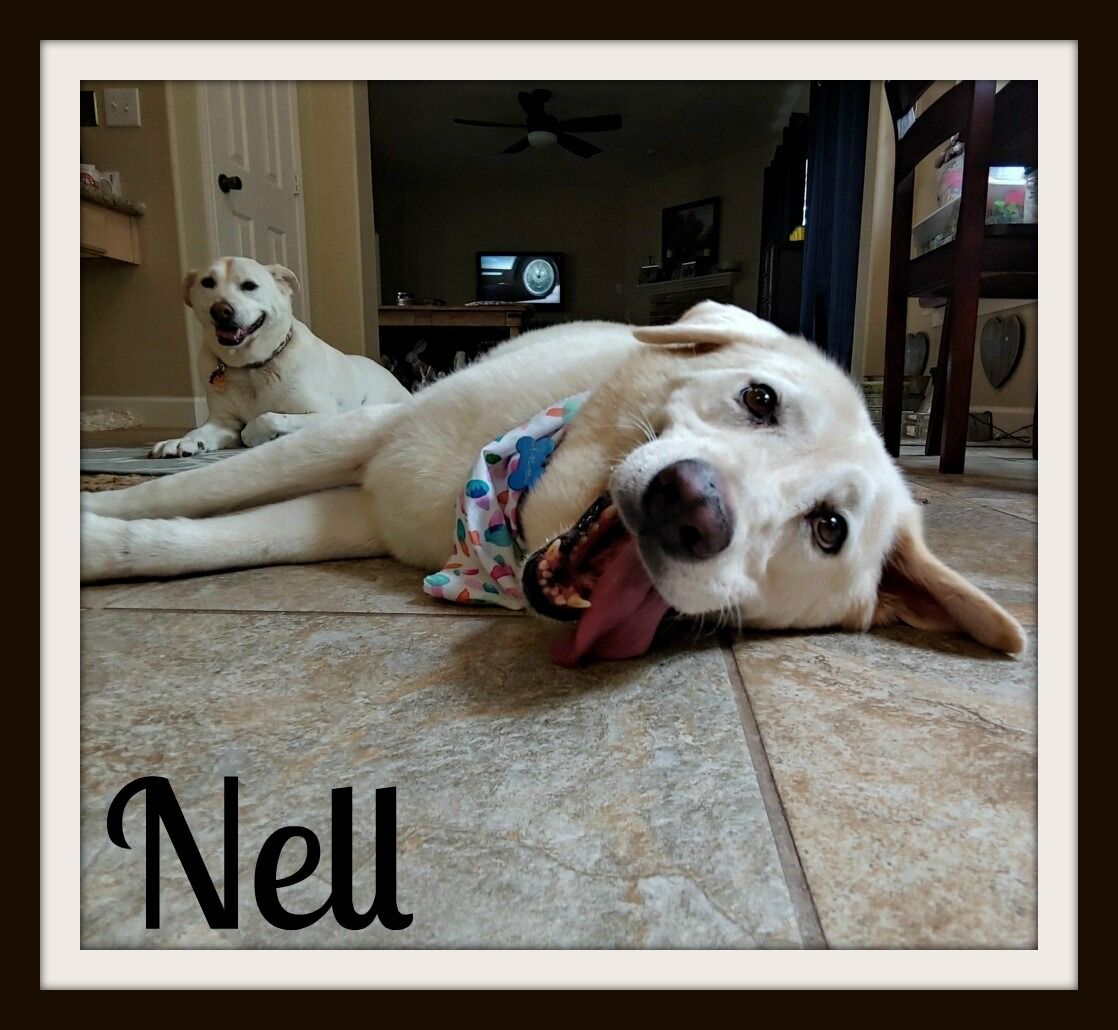 Nelly Bean ( Nell )**PENDING FOSTER TO ADOPT**
Nell is delighted with soft beds , cool houses , accessible water , steady treats and regular mealtimes . She loves the attention of her humans . You see , she was tied to a tree for too long and rarely saw the people who owned the tree she was tied to . Shes now living a life that so many neglected dogs can only dream about . She would dig in the dirt to try to find some degree of coolness , a multitude of fleas encamped in her fur , had to drive her crazy . A Good Samaritan bought her from this gut wrenching life and LSAWL has taken her under our wing .
She's 4-5 years old , 66 lbs . Housetrained and content to sleep on her new bed with AC humming . She's pretty good on leash but we are
Taking it slow walking wise as her paw pads can't handle walking on pavement as this is all new to her .
We think she would do fine as an only dog or with another calm dog to keep each other company . She's good with other dogs and kitties !
If you want a sweet companion to assist with computer endeavors , TV show critiques or snuggling anywhere at anytime let us know .
She deserves the best from now on ..