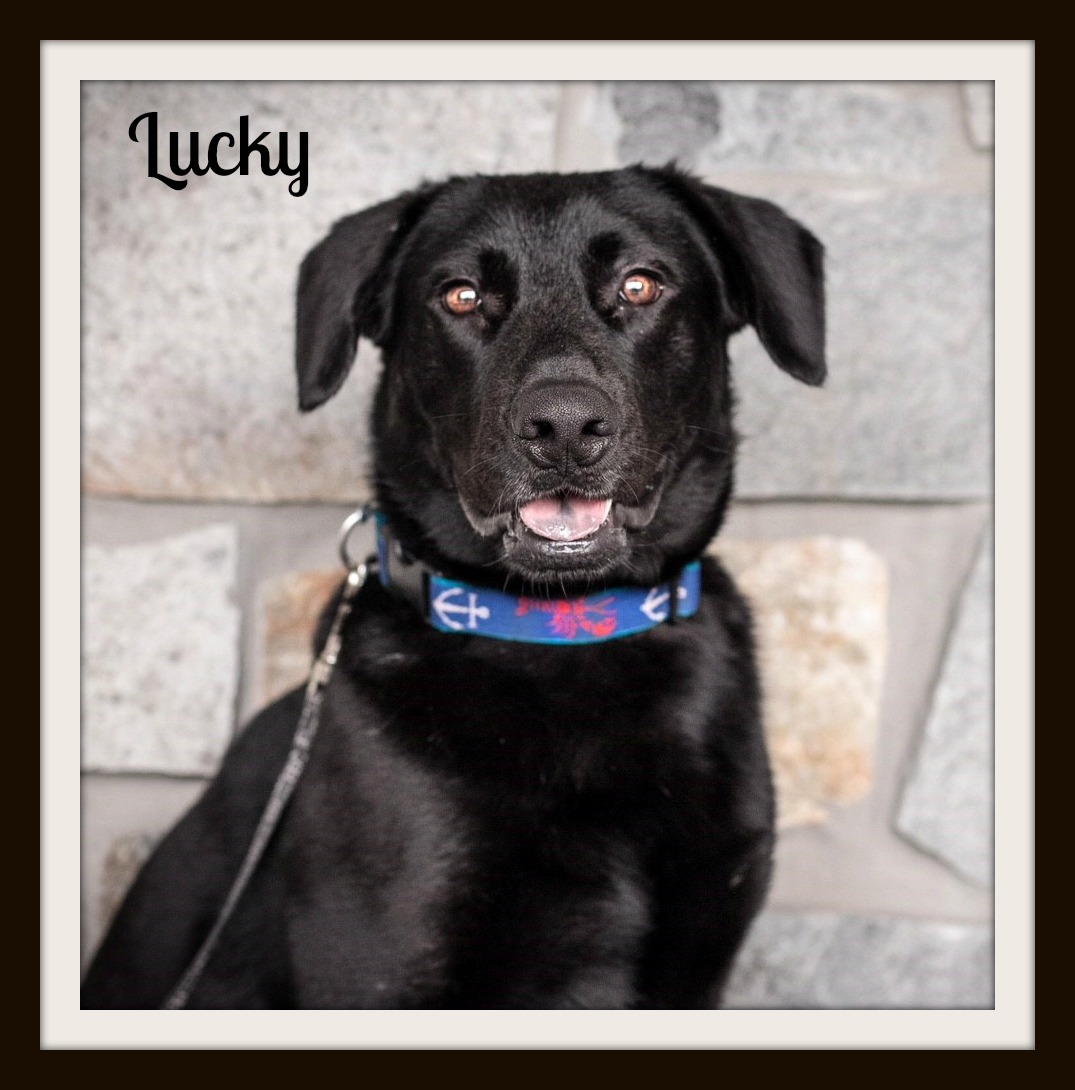 Lucky
Update ! Lucky has now tested Heartworm Negative !
He is in physical therapy to strengthen his leg and hip . Now doing stairs .... and walking like a champ . He is currently weighing in at 50lbs. We are so happy that he is making such great progress. Now we need an amazing family for this boy !
_________________________________________________________
Lucky is a 3-4 year old black lab mix saved from an overcrowded shelter in Montgomery county , Texas . He was a volunteer favorite there and he continues to win hearts everytime he meets a new friend. He is house trained , crate trained , great on leash and loves resting by your feet as you watch TV or work on your computer .When first pulled from the shelter the poor guy not only had to have his neuter surgery fixed due to infection from the shelter , but then it was discovered that he needed an FHO ( hip) surgery so he is rehabbing from that . He did not enjoy quality care before coming to us . Lucky is also light hw positive which we are treating by slow kill methods .
Lucky could easily be trained as a therapy dog . He is calm ( even at a very busy event with tons
of new dogs and people , he greeted everyone easily without pulling or being overly excited ) . He wants to please . He would be great with a family with an equal size dog or smaller . He loves all dogs. We just wouldn't want a huge canine friend rough housing too hard with him at this point after surgery . ( sept 18 was surgery ) He would be fine also as an only dog because people are his priority .
If you would like to meet Lucky please send for an app from
Lonestarlabadoptions@gmail.com .
He would be pleased to meet you !