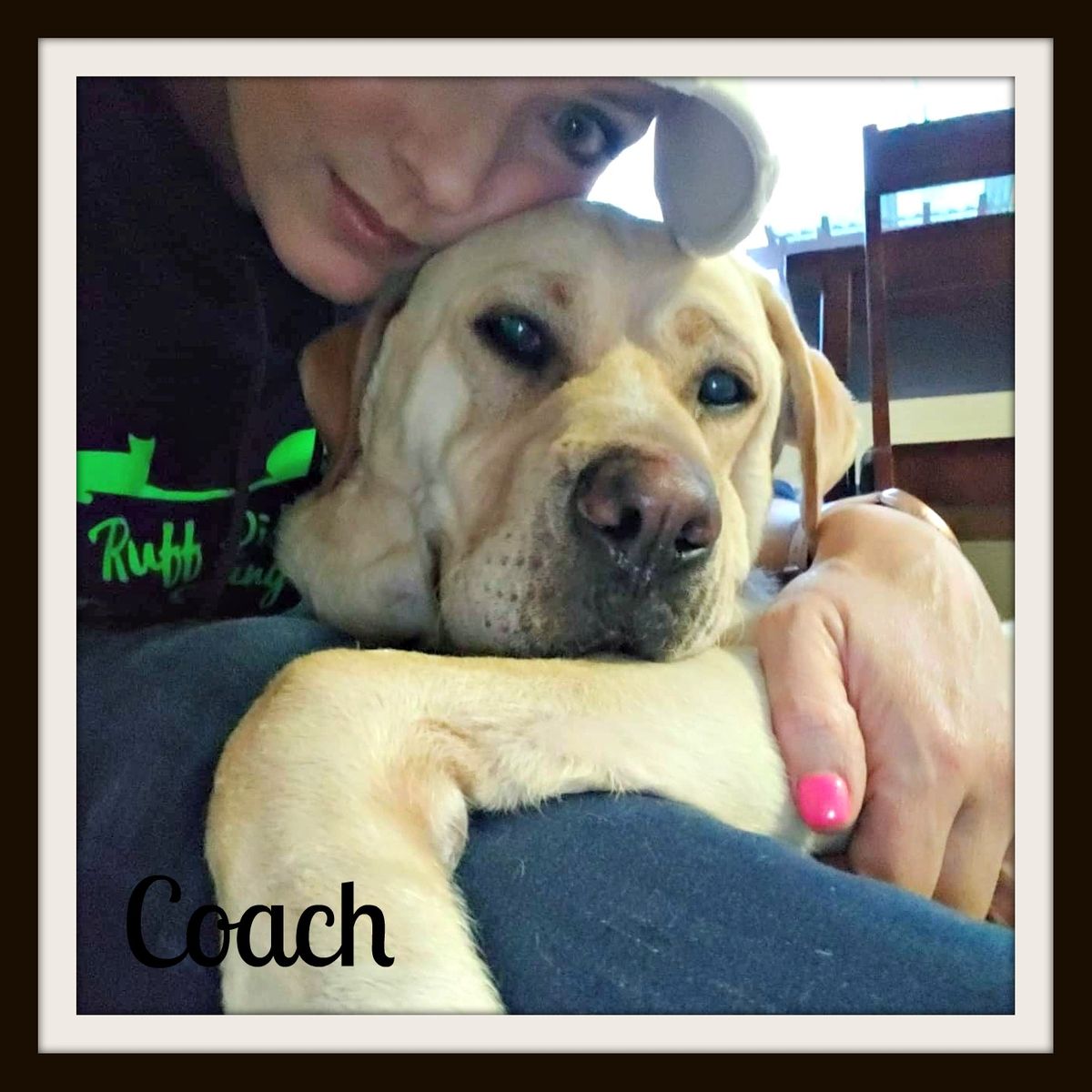 Coach
Coach is estimated to be a year to a year and a half of age , 58 lbs , neutered and hw negative .
He came into the program as a fearful boy who crawled as he walked , when you would pet him , he would roll over submissively . He is learning to trust again . His first year of life probably saw too much abuse and harsh, uneducated handling .
We definitely would want him to have another canine buddy in the family so that he will continue to thrive .
From his foster mom :
Coach is already an awesome boy! He has brought out the puppy in one of our older dogs and likes to stay close to our other one when it's time to rest. He's curious about our cats, but seems to know they have murder mittens and to give them their space. He's becoming more confident daily and the cowering with quick movements is lessening. He does really well on a leash, but loud vehicles make him want to hide - that will get better with time and training. He's such a gentle boy taking treats and goes into his ex-pen easily. He is potty trained and has had no accidents in the house. He sleeps through the night and has not been at all destructive with toys or furniture.