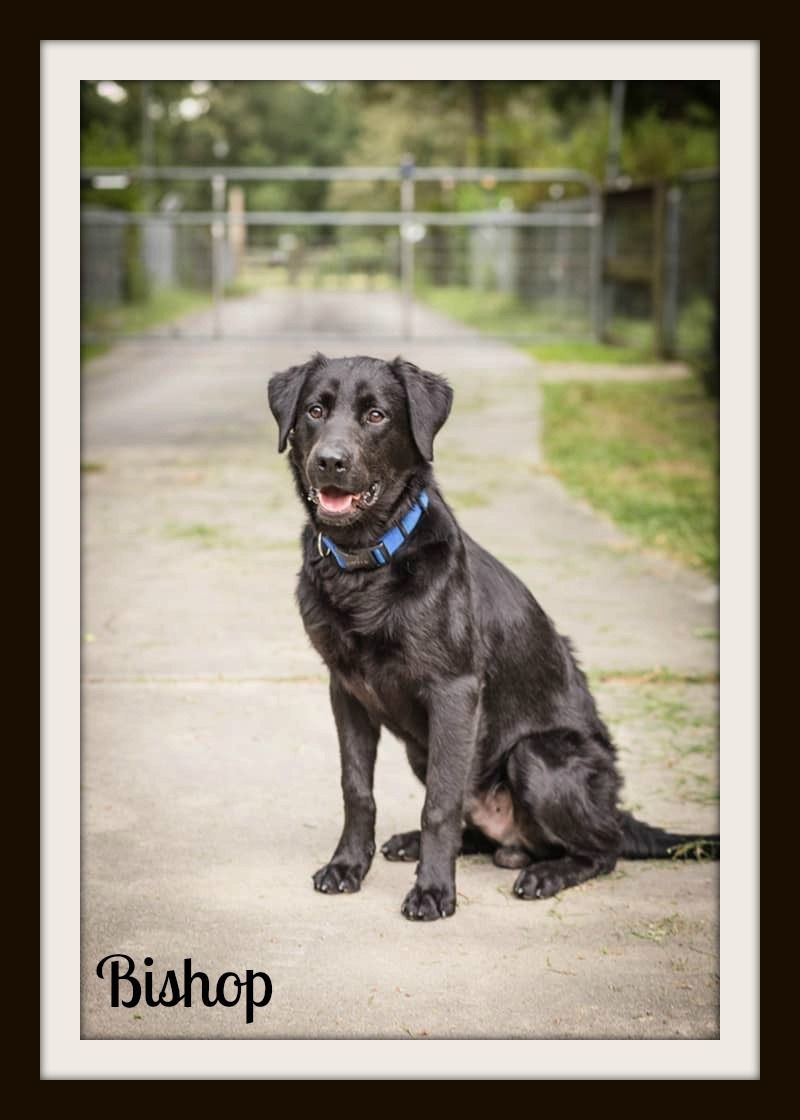 Bishop
Bishop is a petite lab mix who will win your heart at first glance . He is roughly 10-11 months old and a svelte 43 lbs . ( he could put on another 3-5 lbs ) He was pulled from Harris County and was on the urgent list . That means he did not have very many days left to be saved .
We did not want this cutie patootie to be just another number . He deserved the opportunity for a wonderful life . He loves people but initially he is timid when meeting . We think he wasn't treated so great in his early months . He does warm up nicely .He feels comfortable with other dogs and loves playing and sleeping next to new found buddies.
He loves cozy beds ( yours too !) , fun romps with canine buddies and he's thrilled with consistent meals ! He's learning all about the good things in life . Treats , toys , kind words and a safe , cool house . His foster brother lab has taught him to swim and life has certainly turned around for Bishop . Housetraining is going great as is crate training .
Would you like to meet this dear soul?
Applications available on www. LSAWL.org .