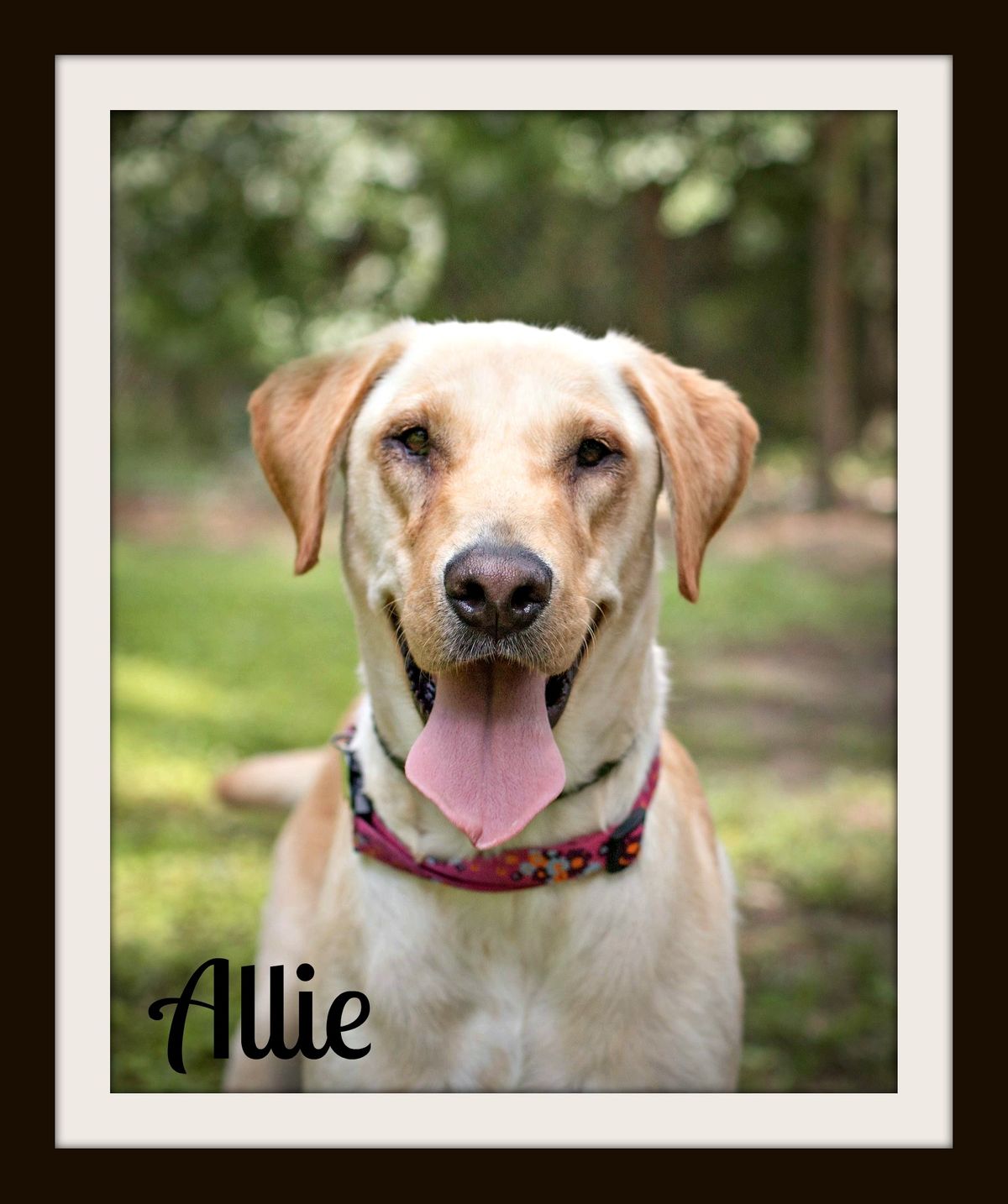 Allie
Allie is a 3-5 year old petite yellow female (52 lbs) who LSAWL pulled from MCAS . As you know all area shelters are over capacity and this girl needed out . She will be undergoing entropion surgery this week for her eyes . She will feel great afterwards ! We have helped other dogs with this diagnosis with great results .
(Entropion is an abnormality of the eyelids in which the eyelid rolls inward. This inward rolling often causes the hair on the surface of the eyelid to rub against the cornea resulting in pain, corneal ulcers, perforations, or pigment developing on the cornea which can interfere with vision.)
Allie is a people dog .She would much rather hang out with her folks and not other young dogs . She was fine with older aloof dogs at the shelter but doesn't care for dogs wanting to play . So , if you just want a perfect companion for your home and don't need to go to dog parks she's a great girl for you . A family with kiddos older than ten years would be best .
She loves playing ball .. still untested with swimming ! Anyone need a lab that adore her human ?